August 12, 2020
Petals to the Metal Gives Back
Summer is in BLOOM at AY.
Petals to the Metal is in full swing. From our beautiful, large scale, fresh flower installations to our live music performances on hand-painted pianos, AY is alive with excitement. Come check it out for yourself from now until 8/26 and help us give back!
Many in the music community have experienced challenges due to cancellations of gigs, concerts and other engagements. We are so fortunate to have found such wonderful artists to partner with for our Petals to the Metal performance series, and for the rest of this campaign we want to say thank you and show our support to these wonderful artists.
BUT we need your help.
VISIT our Petals to the Metal floral installations OR evening performances over the next two weeks
SHARE a photo with us on Instagram @ArsenalYards
AND for every post we will donate an additional $5 to each performance group.
You can find the flower installations located near GAP, Shake Shack and City Works. For the upcoming performance schedule, please visit our Events Calendar. 
Thank you to ALL of our performers:
Nicole Dobberpuhl
Maria Cotter & Santiago
Brett Gladstone
Riccardo Gresino
Christina English & Catherine Stornetta
Santiago Lopez & Warren Pettey
Daniel Abadjiev
Brandon Grimes
The Gags and Annie Show
Interesting in supporting the music community further?
Here are a few different ways you can directly donate or support:
Feel free to tip any of our performers directly during a performance
Donate to the New England Musicians Relief Fund, providing relief for musicians to weather this global pandemic, so they can return music to our halls when it is safe to do so. Learn more and make a donation today
Donate or buy a gift card for Watertown local, New Rep Theater
More resources are also available through Berklee for artists and those who are interested in supporting the independent artist community. Learn more here.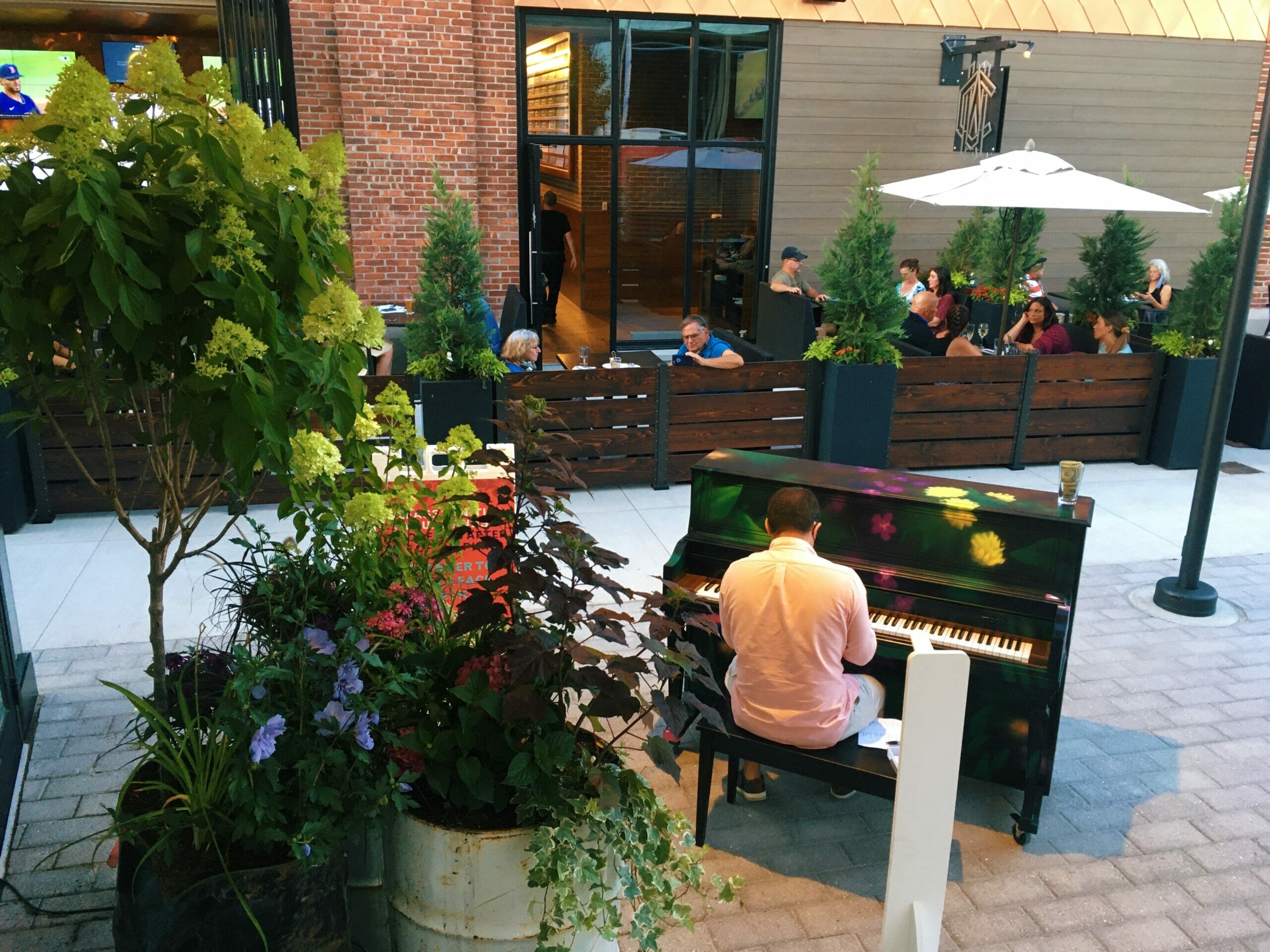 Subject to maximum donation limit of $1,800.
Categories: Uncategorized
Back to News & Press >