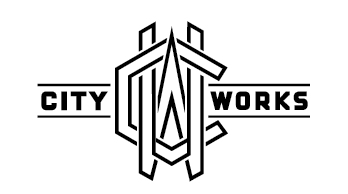 City Works Eatery & Pour House - Now Open!
At City Works, we're beer geeks, not beer snobs. We celebrate all styles of craft beer, housing 90 local and global varieties on draft. We cook from scratch, adding brilliant twists to American classics. We're the unique marriage of best beer bar and delightful restaurant. Above all, we are genuine people offering genuine hospitality, striving to make your day better. We live for it, and look forward to hosting your party, no matter how big or small. Stay connected with us on Twitter, Instagram, and Facebook at @CityWorksUS.

Make a Reservation Today!
Hours
Monday - Thursday: 4PM - 10PM
Friday: 11:30am - 11pm
Saturday: 10 am -11pm (Brunch served from 10 am -3 pm)
Sunday: 10 am – 9pm (Brunch served from 10 am -3 pm)

Specials and News
Out fans deserve rewards. Join City Works rewards program today and receive a free appetizer, $20 when you spend $200, a $10 birthday gift and more. Learn more and sign up today!
Upcoming Events
Sat, Sep 26 | 10:00 AM - 3:00 PM
Let the good times roll.

Sun, Sep 27 | 10:00 AM - 3:00 PM
Let the good times roll.

Parking & directions
Arsenal Yards is approximately a 10-minute drive from Harvard Square and approximately a 15-minute drive from Copley Square. Other areas will find it easily accessible from the Mass Pike or Fresh Pond Parkway, among many routes available to Watertown's East End. Once on site, ample free parking is available. Traveling via public transportation? MBTA bus route 70 stops right on site and can be picked up at the Central Square Red Line T stop.