June 5, 2020
Ben & Jerry's Now Open!
Life is better with ice cream, so head down to Ben & Jerry's (now open!) and pick up a cone (or pint!) to go.
Located near City Works.
Online ordering is now available!
You can place your order online for pick up as soon as possible or for a later date. Please ask a team member for your order when you arrive. Please call the store if you have any questions or need any assistance, 617-744-1637.
You may also place orders directly while at the shop.
Please note, masks are required when inside the restaurant.
Hours: 
1PM – 9PM, daily
Parking:
Surface parking is available in front of Ben & Jerry's.
Flavors: Butter Pecan, Cherry Garcia, Chocolate Peanut Butter Swirl, Chocolate, Chocolate Chip Cookie Dough, Chocolate Fudge Browning, Chocolate Therapy, Chunky Monkey, Coffee, Coffee BuzzBuzzBuzz, Milk & Cookies, Milk Chocolate Chunk, Netflix & Chill'd, Phish Food, Salted Caramel Blondie, Strawberry Cheesecake, Sweet Cream & Cookies, The Tonight Dough, Vanilla, Non-Dairy Chocolate Chip Cookie Dough, Berry Berry Extraordinary Sherbet
Please note, at this time Ben & Jerry's is only accepting payment in debit or credit cards. Cash is not be accepted.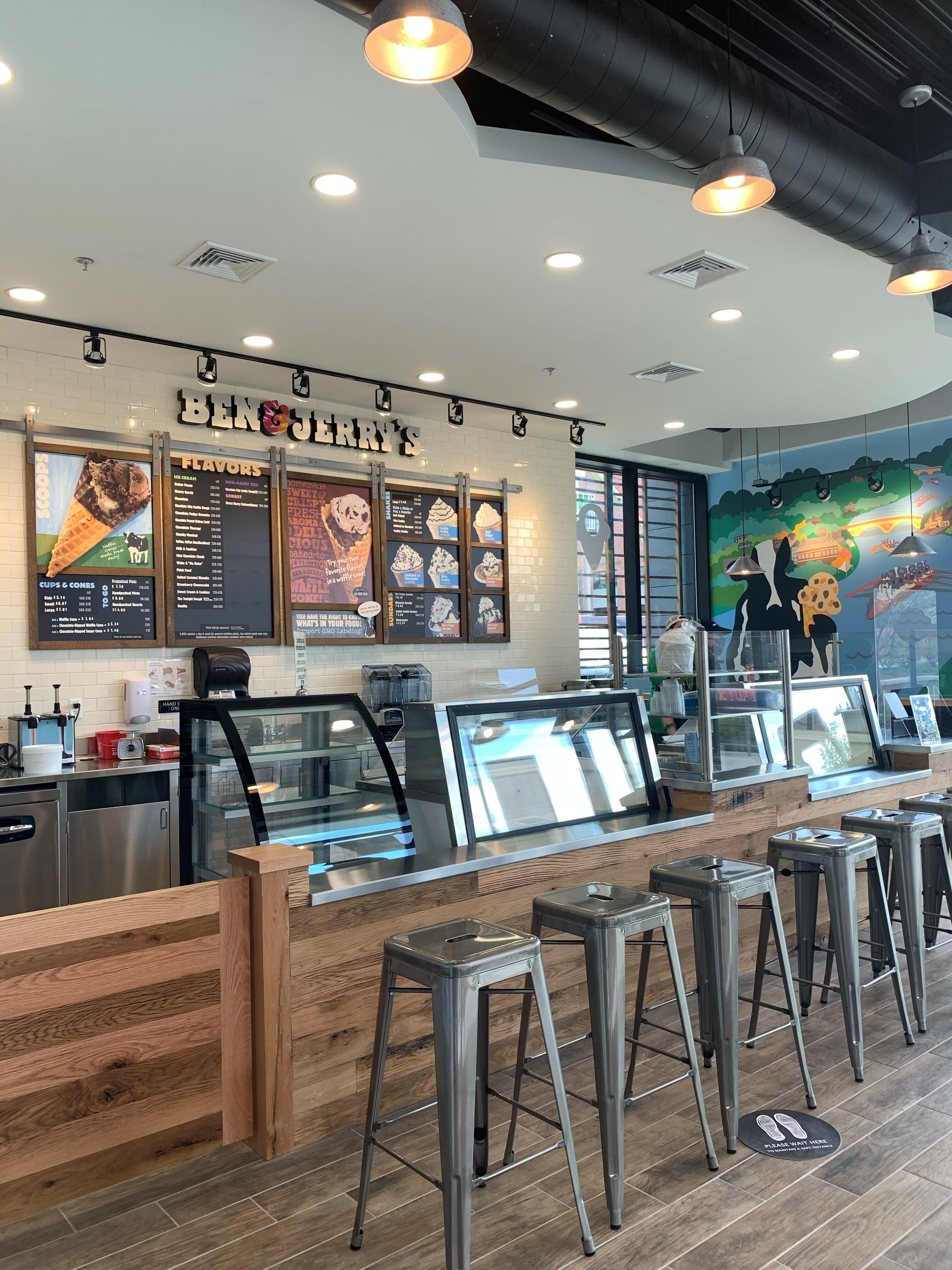 Categories: Uncategorized
Back to News & Press >