At Arsenal Yards, we're creating a true urban village.
Here, you can expect the freshest groceries from Roche Bros. & the newest films at the Majestic Cinemas. Expect stylish living options at Blvd & Bond apartments, state-of-the-art offices at YardWorks, and a good night's sleep at the Hampton by Hilton. Expect curated shops & eclectic dining. Expect afternoons in Arsenal Park & sunsets over the Charles River.
get a little closer. take a virtual tour! >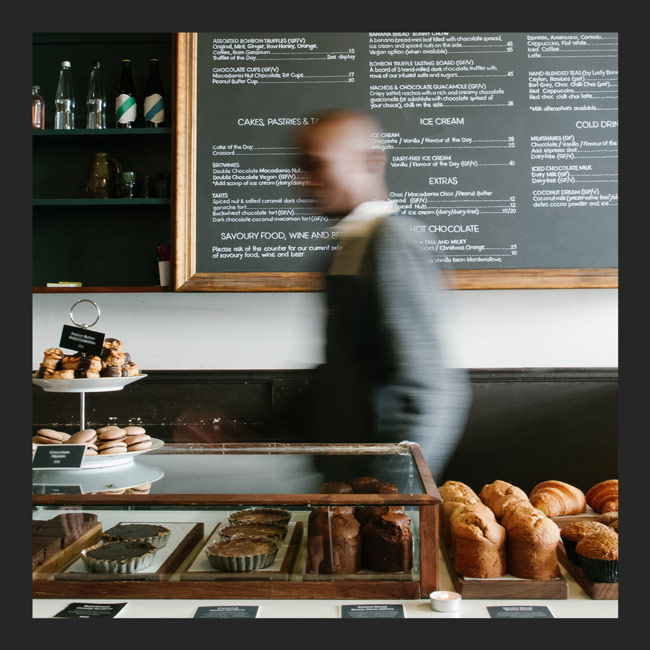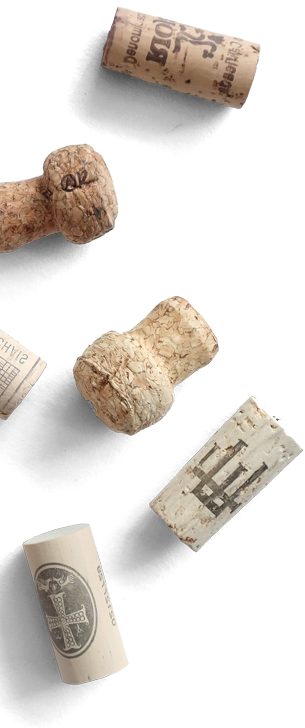 By 2020, Arsenal Yards will have:
This is Arsenal Yards
Watch us rise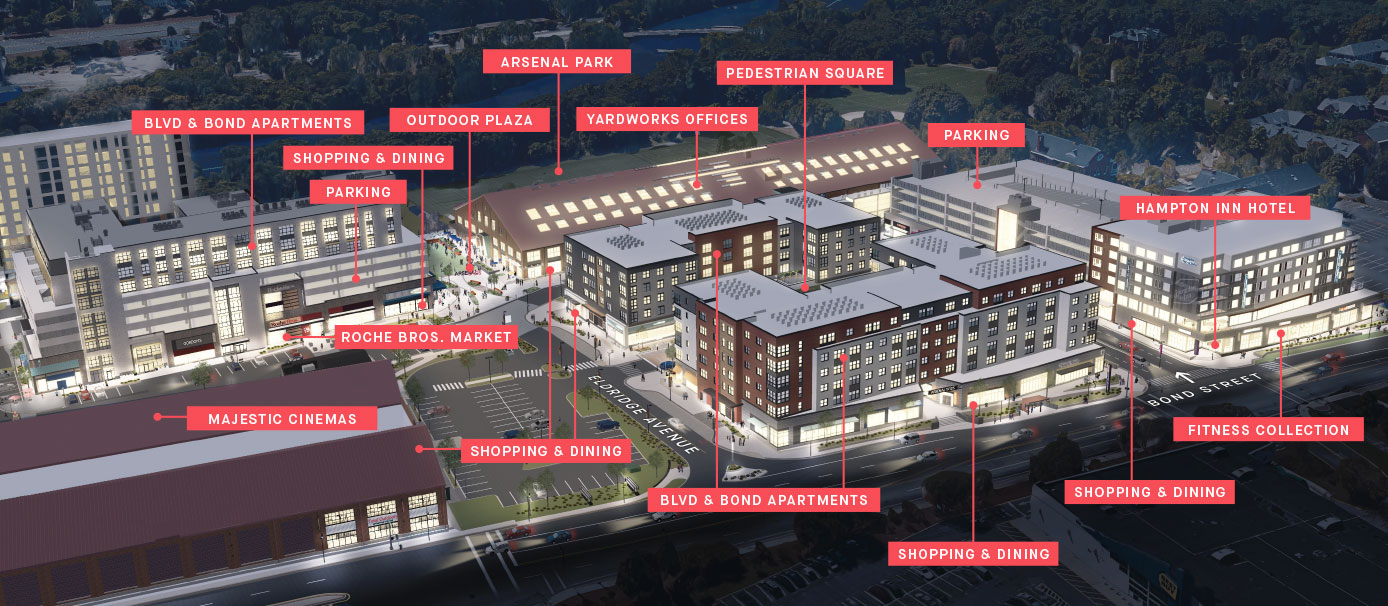 Boston. Born and bred.
Arsenal Yards is the brainchild of two companies, both rooted in New England and both singularly committed to creating exceptional destinations.
Boylston Properties is a Boston-based real estate developer of urban mixed-use product including retail, residential, hotel, corporate, and research buildings. With 30 years of experience and a contemporary vision, many of Boylston's high visibility projects have become part of the new urban landscape in metropolitan Boston.
The Wilder Companies is a Boston-based real estate development, management and leasing firm specializing in the positioning of retail properties. Wilder's mission is to create vibrant lifestyle centers, urban properties and mixed-use developments that exceed the expectations of customers, retailers, and investors. The Wilder Companies, in its 40 year history, has developed, managed, and leased over 20 million square feet of retail properties throughout the United States and Puerto Rico.
Historic Restoration
The heart & soul of Arsenal Yards is a connection to its heritage and a commitment to its future. By intertwining the past & the present, Arsenal Yards will reexpose the two original arsenal buildings and create a truly unique urban street environment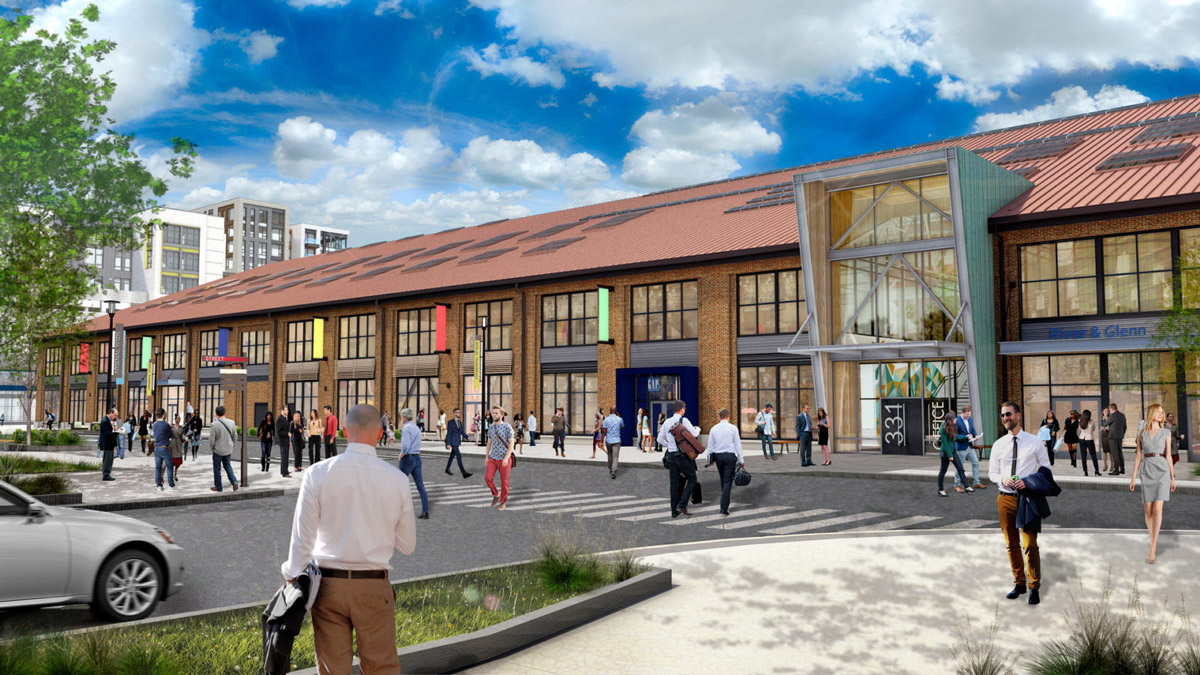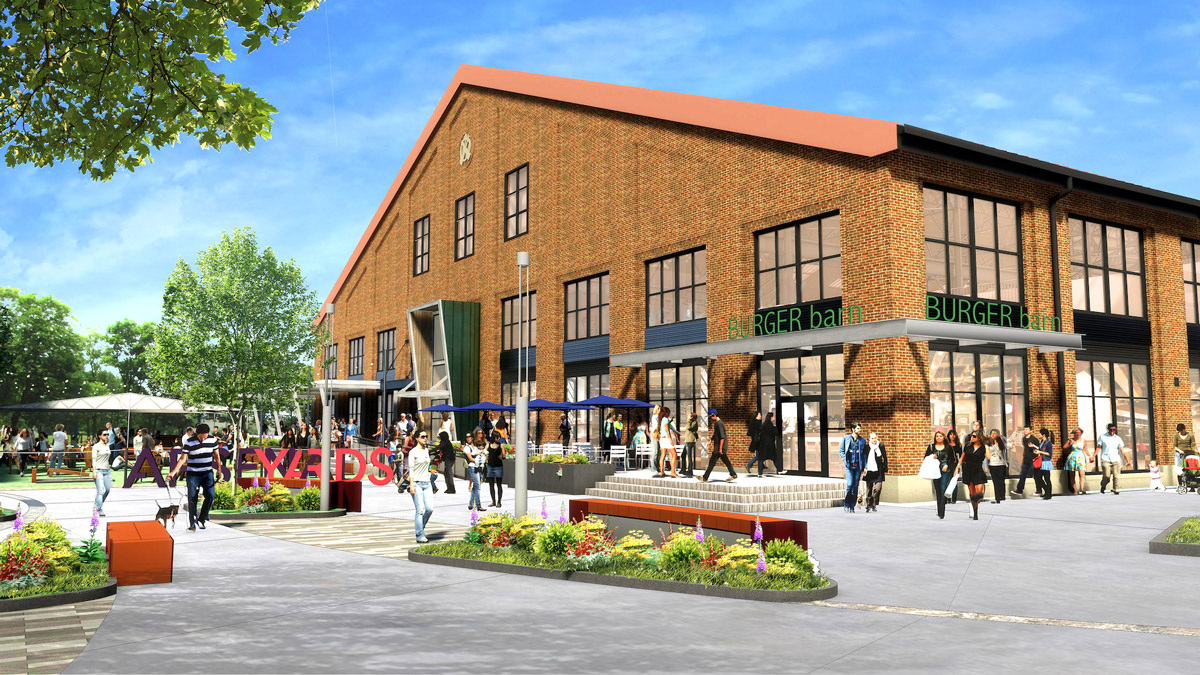 Curated Retail
Arsenal Yards is committed to creating an energized retail experience that brings together an eclectic mix of shops, a variety of local and regional restaurants, exciting entertainment venues, and a specialty grocer.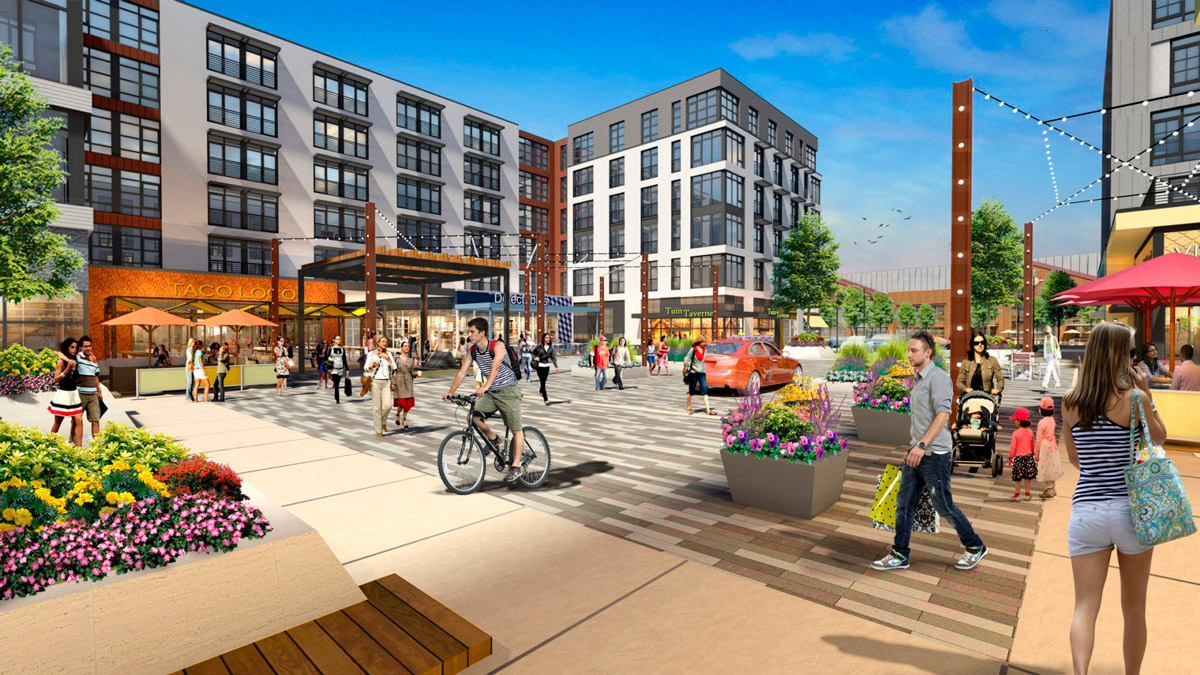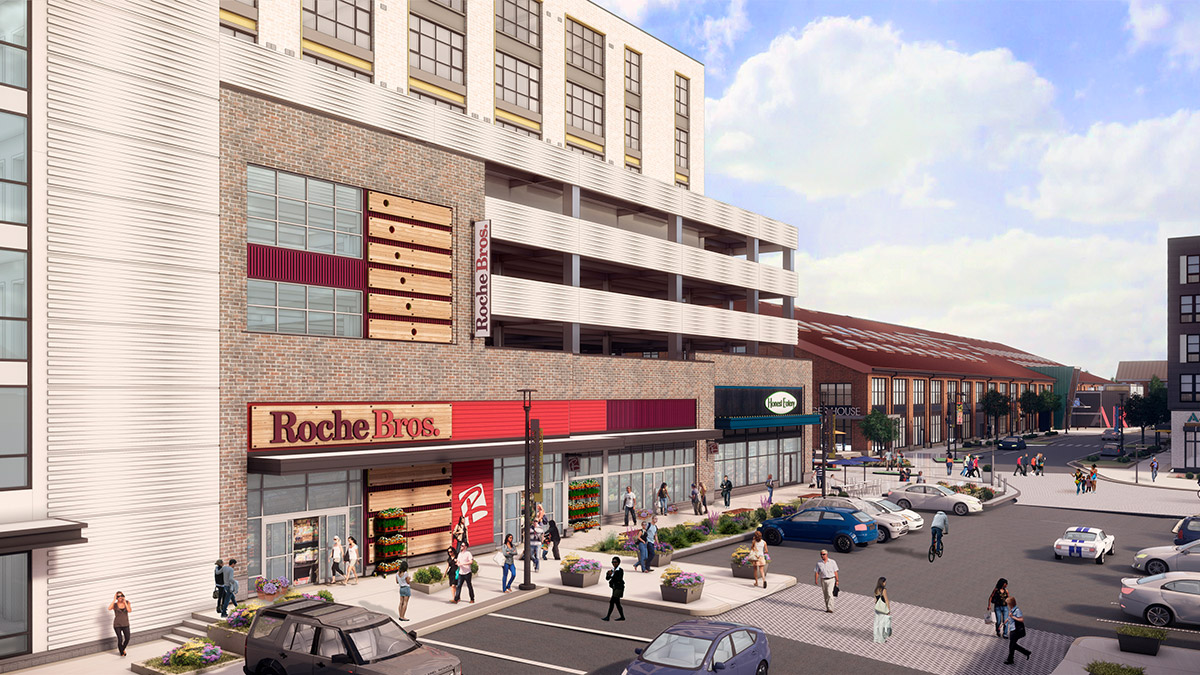 Blvd & Bond Residences
Arsenal Yards will have a mix of studio, one-, two-, and three-bedroom apartments housed within three distinct residential buildings. 15% of the apartments homes will be designated affordable housing.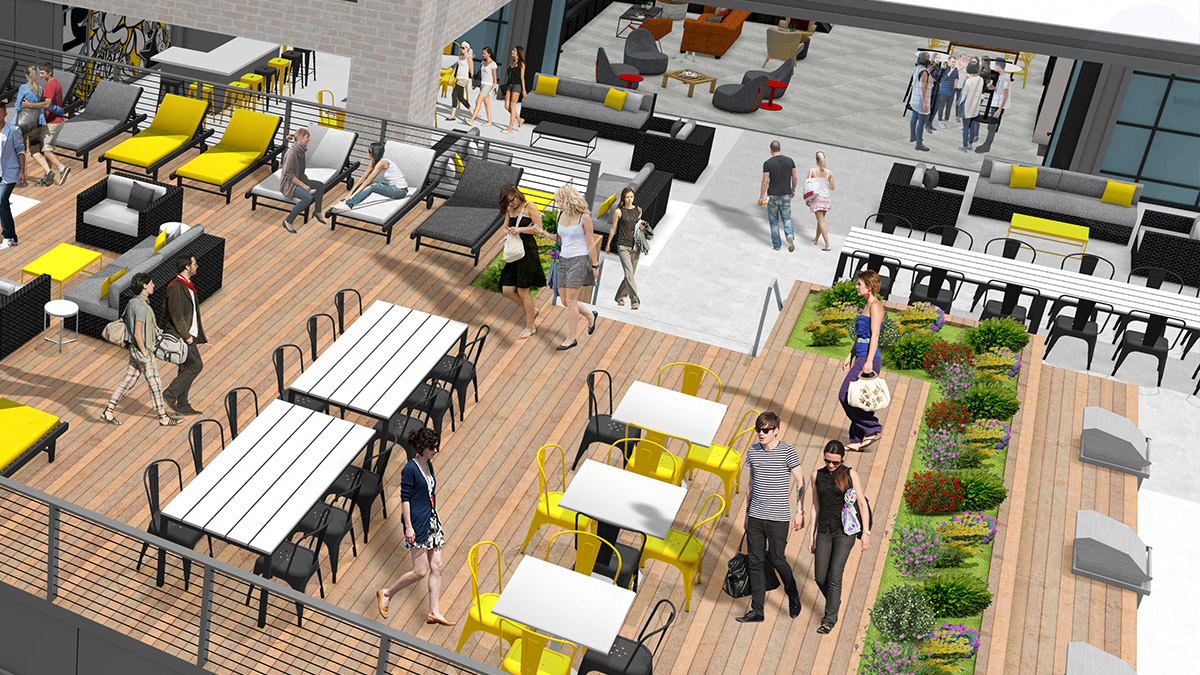 Park & Bike Path
Green park land, winding bike paths, river access, pedestrian walkways, outdoor dining. Arsenal Yards is giving Watertown a new open-air center. This is the perfect setting to meet, to celebrate, and to connect.