Part-Time Sales Associate
Posted Thu, Feb 2 | Rumble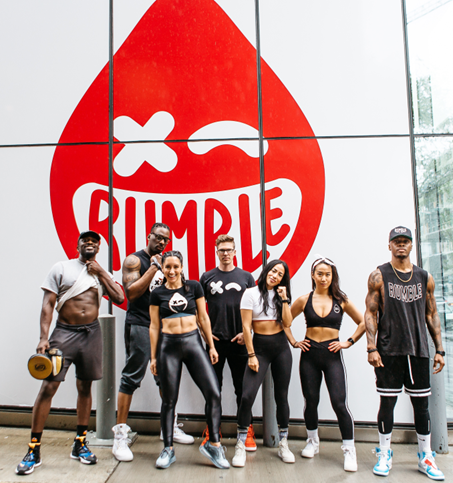 Rumble Boxing: Part-Time Sales Associate
JOB DESCRIPTION
REQUIREMENTS:
Excellent sales, communication, and customer service skills required
Must have genuine hospitality and passion for people
Goal-oriented with an ability to achieve sales in memberships and retail
Ability to learn and use the Club Ready software system
Must be fluent in English and have excellent communication skills via in person, phone and email
Must be able to work under pressure and meet tight deadlines
Must have proficient computer skills
Must have flexibility for a non-traditional schedule including some holiday, early-morning and weekend availability
PHYSICAL REQUIREMENTS:
Must be able and willing to move bags, and perform minor maintenance
Must be willing to clean Rumble, Bathrooms, Lobby, etc.
Must be able to lift up to 30lbs
BENEFITS:
Free membership
Merchandise discounts
Flexible schedules
RESPONSIBILITIES:
Provide top of the line service to all new and existing members
Execute sales and hospitality process of first time member experience, follow up, and close
Maintain acceptable level of personal sales production
Work collaboratively with studio management and franchise owner(s)
Participate in special events (health fairs, grand openings, marathons, and community and hospital events) to promote the club
Assumes responsibility for developing selling skills
Maintain brand standards and initiatives
To apply please send resume to arsenalyards@rumbleboxinggym.com.
« Back to careers
Parking & directions
Arsenal Yards is approximately a 10-minute drive from Harvard Square and approximately a 15-minute drive from Copley Square. Other areas will find it easily accessible from the Mass Pike or Fresh Pond Parkway, among many routes available to Watertown's East End. Once on site, ample free parking is available. Traveling via public transportation? MBTA bus route 70 stops right on site and can be picked up at the Central Square Red Line T stop.