Busser
Posted Wed, Jan 5 | City Works Eatery & Pour House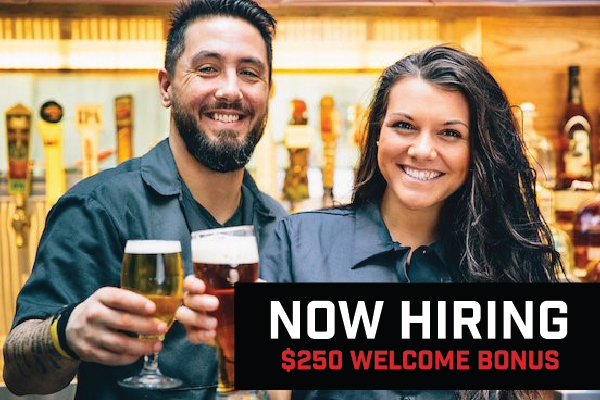 About the Role:
Our Bussers are a key part of our team, and critical to providing genuine hospitality. They are energetic, excited to grow in the hospitality industry and care about their team. Our Busser role is for a talented and energetic individual, excited to grow in the service industry and commit to providing quality service in a fun and casual bar environment.
What You'll Do:
Support servers and bartenders
Help run food to tables and bar
Cleaning and re-setting tables
Communicate effectively with customers
Work under the guidance of our FOH managers
Maintain acceptable standards of personal hygiene and uniform standards.
About City Works:
Bottleneck Management operates vibrant, high-energy, approachable restaurants in the most dynamic neighborhoods and locations. From the start, we've been about genuine people and genuine hospitality. We've grown into a crowd-pleasing hospitality juggernaut while continuing to hold our core values close to our hearts. We offer a fun and supportive working environment, with competitive salaries, insurance, 401k, vacation, paid sick days and generous restaurant discounts.
Understand the wants and needs of others Support others through words and actions Empower each team member to excel. Enjoy each other, our guests and our time at work. We believe it's our people that make us strong, so we're committed to finding driven, hospitable, upbeat and intelligent teammates. Whether it's in our home office or our restaurants, we put hospitality first, like excellent hosts at a party.
« Back to careers
Parking & directions
Arsenal Yards is approximately a 10-minute drive from Harvard Square and approximately a 15-minute drive from Copley Square. Other areas will find it easily accessible from the Mass Pike or Fresh Pond Parkway, among many routes available to Watertown's East End. Once on site, ample free parking is available. Traveling via public transportation? MBTA bus route 70 stops right on site and can be picked up at the Central Square Red Line T stop.