Hair Stylists
Posted Wed, Jan 5 | Ulta Beauty
About the Role:
Experience a perfect blend of deliberate purpose and clear-eyed vision. At Ulta Beauty, some of the industry's most highly-esteemed beauty leaders share themselves, as well as their expertise. Building authentic community. Creating a real sense of belonging—even as they're plotting a bold, strategic course of exciting innovations destined to revolutionize the industry.
Think robust organizational support. Ever-increasing levels of investment. And a healthy dose of personal empowerment and growth opportunity. All with a company of unwavering strength and stability.
We are the future of beauty services. Be part of the transformation.
What You'll Do:
On a daily basis, you'll have the opportunity to display your artistry in ways that draw out the potential in all guests—delighting them with the newest trends and ideas, enhancing their esteem, and setting them loose to conquer their worlds.
Seriously. Could anything be more rewarding?
You'll accomplish all of this by:
Building personal and professional rapport with all guests
Providing professional product recommendations as part of all services
Meeting/exceeding all individual sales and productivity goals
Attending mandatory educations events and workshops
Assisting in store duties (e.g., filling Salon retail displays and shelves.)
Adhering to all Salon standards for guest service and cleanliness
Attending manager led monthly business development meetings to support personal business growth
Demonstrating your personal style (while adhering to the Ulta Beauty dress code)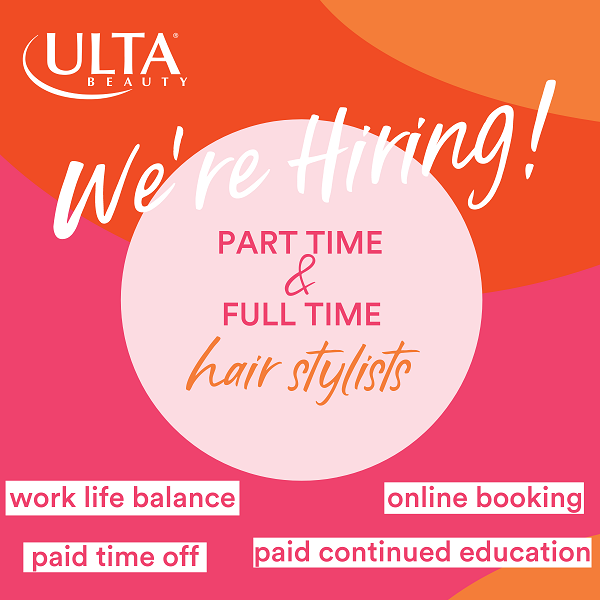 « Back to careers
Parking & directions
Arsenal Yards is approximately a 10-minute drive from Harvard Square and approximately a 15-minute drive from Copley Square. Other areas will find it easily accessible from the Mass Pike or Fresh Pond Parkway, among many routes available to Watertown's East End. Once on site, ample free parking is available. Traveling via public transportation? MBTA bus route 70 stops right on site and can be picked up at the Central Square Red Line T stop.